Congratulations!!

Well Done Mark!!
Congratulations must go to Mark Young who won a three man playoff at Tulfarris to clinch his third Europro Tour Title.
Mark started the day four shots off the lead and had it all to do on windy final round on the Blessington Lakes.
The win sees Mark leapfrog the in-form Dave Coupland in the Race To Desert Springs back into the top spot, confirming his spot in the Challenge Tour next season, and also brings him to within one win of the coveted £250,000 four-win bonus. He said: "It sounds great, we'll see what happens. It's very difficult to win golf tournaments on this tour and I've been fortunate to win three, but I'm in a position where it is possible now to win the bonus.
"It would be massive to win the bonus, it would set me up for playing at the higher levels for many years, but I've not got there yet."
Jim Murphy, CEO of PREM Group, said: "Congratulations to Mark on what was a fantastic win. There was some really high-class golf played out on the course over the last three days and to emerge victorious from such a competitive field following a thrilling playoff is very impressive. We are delighted to have hosted such a large number of top-class golfers at Tulfarris Hotel & Golf Resort, and I have no doubt that we will see many of them competing at the very highest level of world golf in the coming years. Well done Mark from everyone at Clitheroe Golf Club
ELGA Mixed Foursomes
Congratulations must also go to Shaun Field and Kirsty O'Connor.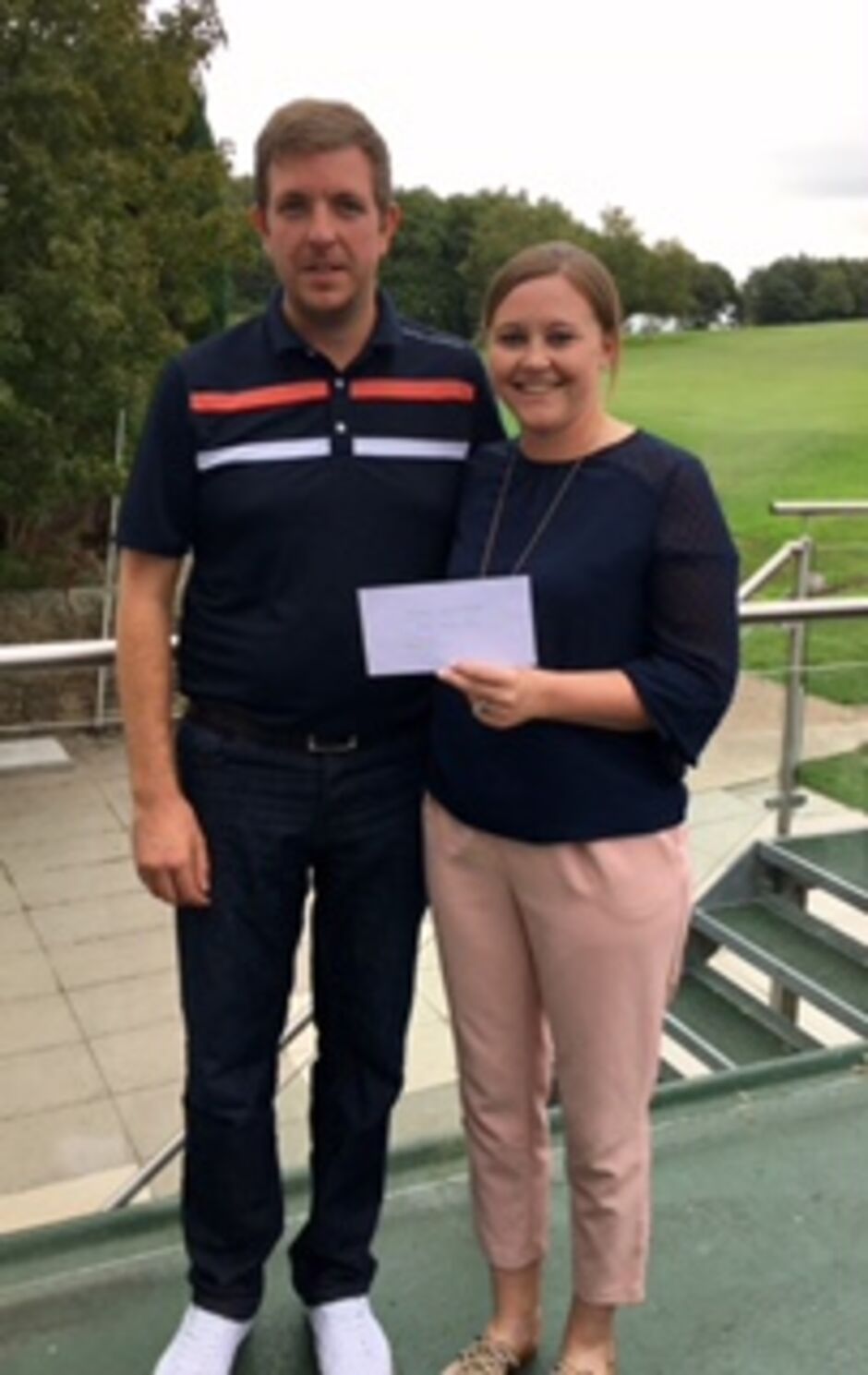 Winners of the best Gross ELGA Mixed Foursomes Finals at Wilpshire Golf Club yesterday.

Clitheroe team of Kirsty and Shaun Field won the Best Gross in the ELGA Mixed Foursomes held at Wilpshire GC with a Gross 78. Clitheroe team which was made up of Kirsty and Shaun, Janette Dowdy and Andrew Blockeel, Val Fairless and Kevin Rogerson won the Tom Nuttall Memorial Trophy for Best Gross team.
Last won by Clitheroe in 1981
Congratulations from everyone at Clitheroe golf Club . Well done