Membership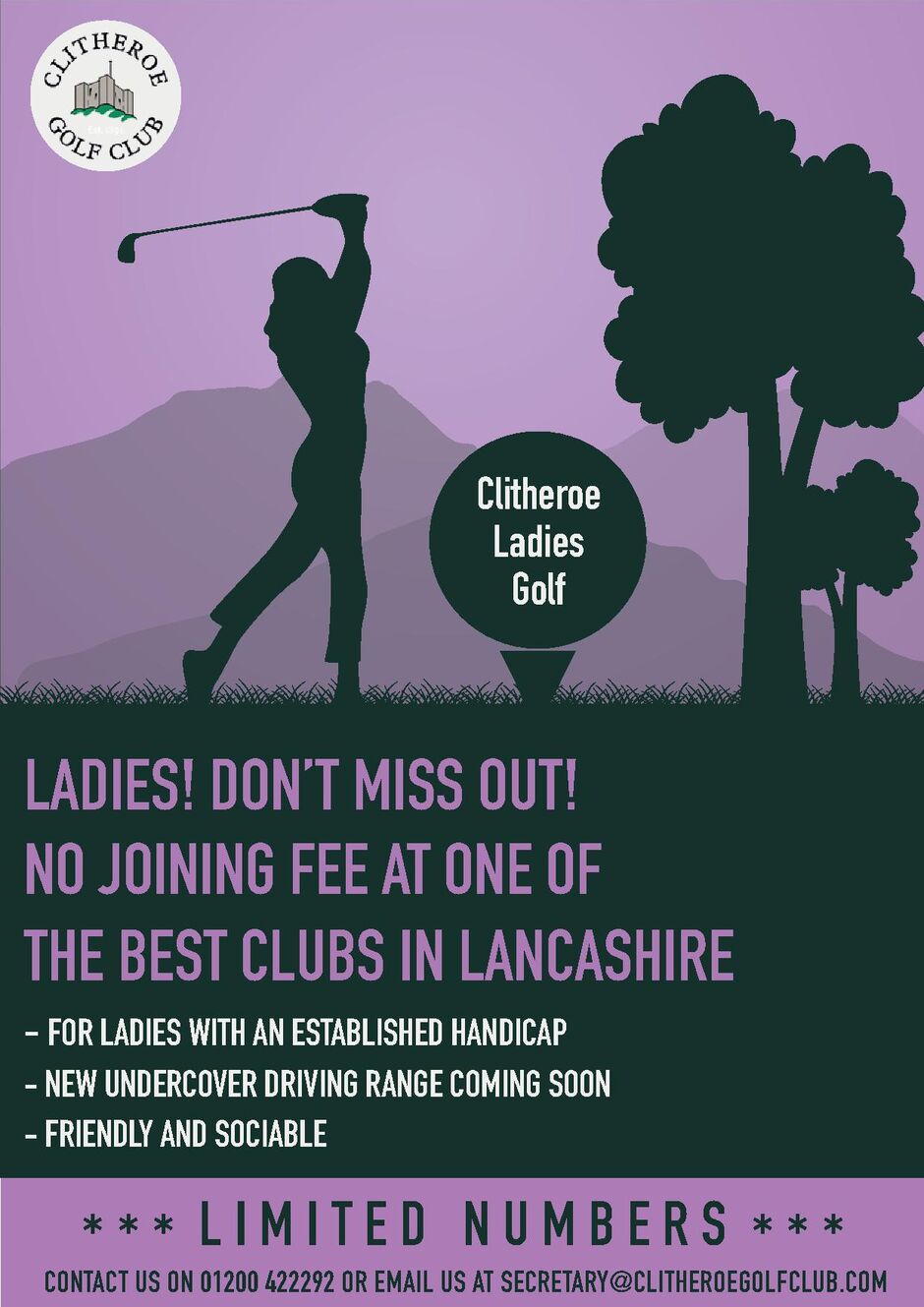 Clitheroe Golf Club accepts applications throughout the year. Application forms are available from the Secretary's office or on the website.
A proposer and seconder are preferred but not always necessary, particularly if you are new to the area. Applicants are invited to an informal interview before taking up membership.
There is a joining fee for all new members.
There is no joining fee for junior members.
NO JOINING FEE FOR LADIES IF YOU APPLY BEFORE JULY!
We are offering membership to ladies with no joining fee. If you're new to the area or ready for a change, call Sue or Owen on 01200 422292 or email secretary@ clitheroegolfclub.com
Click HERE to Apply Online